This is the first pool stage and the Zombies have a new Zombie in the arsenal.
==Overview==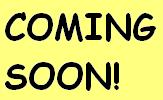 Difficulty: Medium
Plants Used
Edit
Sunflower
Lily Pad
Peashooter
Repeater
Snow Pea
Wall-nut
Cherry Bomb
Zombies Found
Edit
Zombie
Conehead Zombie
Ducky Tube Zombie

Number of Flags: 1
First Play
Edit
it's important to maximize your early resource production. This means that we defer non-essential building as long as possible, so we'll put Sunflowers on land before building Lily Pads for Sunflowers in the water. After the night stage, let's review a normal daytime build order. We should try to get 4 Sunflowers on the field before our first Pea-shooter, and have 6 Sunflowers before our second Peashooter. If luck brings faster sun production or the first two Zombies in the same row, you can plant more Sunflowers even sooner! The Key: Plant 8 Sunflowers on land first, then 4 in the water
===Replay===
Please read Stage 1-1 for details
==Outcome==
Ad blocker interference detected!
Wikia is a free-to-use site that makes money from advertising. We have a modified experience for viewers using ad blockers

Wikia is not accessible if you've made further modifications. Remove the custom ad blocker rule(s) and the page will load as expected.