The third stage of the Pool, and... interesting. The zombies have a new zombie in their arsenal??? The Snorkel zombies is underwater, safe from most attacks. Until he finds something tasty to eat. Also, the catapults and Tangle Kelp can see him.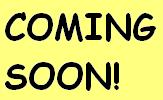 Sunflower
Lily Pad
Snow Pea
Potato Mine
Squash
Wall-nut
Cabbage-pult -in place of the snow pea, replay-
Others -replay-
Zombie
Conehead Zombie
Ducky Tube Zombie
Snorkel Zombie
Number of Flags: 2
First time
Edit
Sunflower-Potato Mine Strategy, with the Squash. Plant Snow Peas ASAP. When the Snorkelers arrive, plant a Wall-nut right in their tracks. This should be an easy level.
Same, this time, instead of Snow Peas, use Cabbage-pults and/or Tangle Kelp. The Wall-nut is unnecessary.