This is yet ANOTHER minigame. Defend your shins!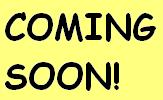 Peashooter
Wall-nut
Cherry Bomb
Lily Pad
Peashooter
Wall-nut
Lily Pad
Zombie
Conehead Zombie
Football Zombie
Ducky Tube Zombie
Snorkel Zombie
Every Single One![citation needed]
Plant Peashooters where you need them. Wall-nuts need to be used against Footballs and Snorkelers. Use Cherry Bombs liberally, and spread your Wall-nuts evenly throughout. This level isn't necessarily a cakewalk.
In the DS version of the game, Level 3-5 is entirely different. It is a Mini-game called Heat Wave. You have four Peashooters, two Wall-nuts and four Lily Pads that you have to move around to kill the zombies. You can't plant any other plants; to beat the level, you need to pay constant attention to your plant's state, and repeatedly shout into the mic to wake them up. An orange-tinted Peashooter works as a Gatling Pea, and a brown-tinted Peashooter is too tired to move. Conehead Zombies and Football Zombies appear in addition to the normal zombies. Stall if necessary with the Wall-nuts, but try not to let plants get eaten, even though they are replaceable.
Ad blocker interference detected!
Wikia is a free-to-use site that makes money from advertising. We have a modified experience for viewers using ad blockers

Wikia is not accessible if you've made further modifications. Remove the custom ad blocker rule(s) and the page will load as expected.