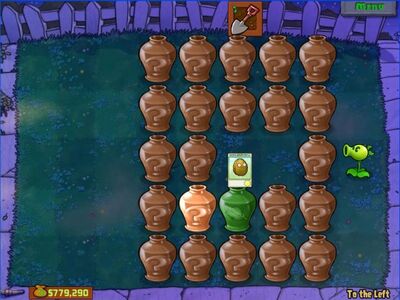 The second of the Vasebreaking mania. VERY annoying in some terms.
There is a twist that applies to this stage- Repeaters are reversed. They will shoot from the other way.
Much like Vasebreaker (1), destroy vases from the right, but restart if you've planted various Repeaters and they get blown up by the Jacks. Note that Wall-nuts, Snow Peas and other stay the same.
This is surprisingly much harder than their 1st counterpart. The Rake is a must.
Ad blocker interference detected!
Wikia is a free-to-use site that makes money from advertising. We have a modified experience for viewers using ad blockers

Wikia is not accessible if you've made further modifications. Remove the custom ad blocker rule(s) and the page will load as expected.